How to Write an Employee Handbook: A Effective Guide
An employee handbook is a legal document defining your company's culture, mission, values, rules, policies, and expectations. Employers create an employee handbook & hand it over to their employees to let them understand their rights and responsibilities while working with the company. In addition, it summarizes employee benefits, compensation, and legal aspects of their employment. Once companies understand how to write an employee handbook, they get closer to effective & productive outcomes.
In addition, a good employee handbook helps in the employee onboarding process, acting as effective employee recruitment & retention tool. "According to Gusto's research, almost 87% of the small and medium-sized enterprises having an employee count between 10 to 200 consists of the employee handbook."
The employee handbook has a broader essence that protects your firm against employee lawsuits & claims, for example, sexual harassment, illegal termination, abuse, and discrimination. What is the best way to ensure staying on track with such laws apart from a well-written employee handbook? Companies remain on the safer side from false employee claims on salary, harassment, unpaid leave, racism, etc. Concerned employees get to know their privileges, benefits, and compensation, & get answers to all the questions regarding how & where to get help. A good employee handbook has everything, whether it's your PTO policies, Anti-harassment policies, dress code, security information, or the company's core values.
10 Tips for Writing an Employee Handbook
How to write an employee handbook?  Well, that can be a difficult task. So, here is what you should include in the employee handbook:
1. Joining Formalities
The Joining formalities in the employee handbook state every formality an employee has to go through when officially becoming a part of the company. Apart from a few documentation processes, formal induction takes place so that an employee gets familiar with the company's work culture and other policies. The new employee gets to know what the company is all about and how he can be a productive asset to the company and vice versa.
While joining the company, you need to submit a few documents copies to the company. These documents comprise Education certificates, experience letters, PAN cards, Aadhar card, passport-size photographs, etc. All the details that you submit to the company should be legit. Else, you are subject to termination or legal disobedience. Under this section, the company also provides the employment contract to the new employees, which they are supposed to sign and submit back to the HR department.

2. Work Culture
Work cultures are the shared values, standard belief systems, attitudes, and behaviors in which every organization member operates. The entire terms and conditions included in this policy must be adhered to by the company's employees. The work culture section of an employee handbook comprises all the relevant information related to the reporting time, smoking policy, public relationship department & media. Moreover, it has job grades, hierarchy, and designations like CEO, founders, higher management, middle management, junior management, and other staff.
3. Terms of Employment
When new employees join the company, they must complete the probation period. Employees are handed out the employment agreement comprising terms & conditions during this period. In the employee manual, the employees get in-depth details about the starting & ending date of the probation period. It incorporates his responsibilities, & duties during the probation and the conditions he needs to match to complete the training period successfully. Performance review parameters and termination situations are mentioned in terms of employment. The benefits of employees during & after training when he is on the payroll are included in the employee employment manual.
4. Dress Code Policy
The overall motive of the dress code policy is to underline the clothing attire acceptable by the company. It states the professional business meeting work attire and casual days work attire. The employee handbook clearly states all sorts of work attire for client face-to-face meetups, presentations, average working days, weekends, office party nights, and festive days. In case of non-adherence to the dress code policy, the HR personnel or supervisors will conduct a private meeting with the employee, asking him to go back home & change the dress. In case of repeated violations of this policy, disciplinary action gets issued against the employee leading to his termination in severe circumstances.
5. Leave and Holidays
Different companies have different leaves and holiday structures specific to their companies. Leaves and holiday policy defines all the leaves and governmental holidays that an individual is eligible to take within a specified period. Some examples of these leaves are maternal, paternal, sick, casual, privileged, complimentary, and festival leaves. It also defines repercussions if an employee takes more than expected leaves at a certain period.
For example, it can be a salary cut for that day, or disciplinary action is taken against him if he takes more than allowed leaves in a row. If this pattern continues for a long time without any emergency case, then they are entitled to get terminated by the company immediately. Generally, most companies don't allow their employees on probation to take any leave. Even on payroll, the number of permitted leaves varies for every employee based on individual performance and time you have spent in the company.
6. Grievance Policy
A grievance policy is a document proposing the steps that need to be followed by an employee & management while filing a formal complaint. The key purpose of this policy is to make employees feel they are heard and belong to the company by creating an atmosphere free from conflict. There are three types of grievances such as individual grievances, group grievances, or Union grievances. Some examples of grievance handling are demotion, unpleasant assignments, health & safety, bullying, supervisor behavior, unfair practices, denial of rights, unfair paycheck or sexual harassment, etc.
In any situation, you can approach the higher authorities and ask for the proper resolution within a specific time. You can ask for one out of three options if you have complaints. The first option is to deal with a matter informally, where you can approach the person and tell them about their behavior. The second option is to speak with your manager, and the third option is to file a formal complaint against the person.
7. Compensation, Benefits & Reimbursements
The employee handbook comprises compensation, benefits & reimbursement related policies. Employees have the right to understand their compensation increase, incentive plans, salary, payroll deductions, and payment time intervals like weekly, biweekly, monthly, etc. An employee should know in advance what all benefits are available to him.
Define all the leaves your staff members can avail of, like privilege, sick, comp off, period leaves, etc., along with the paid vacation time an employee is eligible for. Discuss 401(k) plans, bonus programs, holiday schedules, health/life/dental/vision insurance, etc. Inform an employee of reimbursements when working from home and the office.

8. Leaving Formalities
Leaving formalities states all the formalities required from the organization's end & employee's side when he leaves the company. It includes employee feedback, reasons for leaving, and suggestions to make necessary changes to the company's existing practices. In this policy, it is mandatory for employees to surrender all their personal belongings to the company. First, however, the HR team clarifies the gratuity amount and service certificate, which is applicable for employees who are resigning themselves & have completed a specific period in the company.
9. Social Media and Social Networking Policy
Social networking or social media policy saves companies from publishing falsifying information specific to their reputation. So all blogs, images, links, articles, videos, etc., an individual uses in his post should not violate the rights of the company. The social media policy applies to each employee of the company, except the authorized individuals permitted by the organization to write blogs & post on social media on its behalf.
This section also states the mobile reimbursements matrix, disbursement time, claiming formalities, and other conditions. An employee should be working from home with no office landline connection to be eligible for claiming the mobile reimbursement amount. In the personal blogs section, mentioning the disclaimer is necessary. Make sure to take the consent of the respective owner while using another company's trademarks, references, and logos, and cite sources keeping in mind the copyright laws.
Moreover, you cannot falsely represent other competitors in your social media posts. As mentioned in this policy, plagiarism might bring your company into trouble, having repercussions for such acts.
10. POSH Policy
The (POSH) Prevention of Sexual Harassment policy at the workplace outlines all the sexual harassment procedures and service rules to prevent them. Sexual harassment is asking or demanding sexual favors from other employees verbally, physically, or in written form. Anything of sexual nature, even a small discussion, is considered a punishable offense. The overall motive of the policy is to treat every employee with dignity and respect. There is a proper complaint mechanism to address sexual harassment faced by an individual to the complaint committee. Lawyers, NGO members, Presiding officers, etc., analyze your case & take action accordingly. They are responsible for providing resolutions and settlements of the complaints. The complaint raised by the employee is confidential, & stays between him & the respective complaint committee.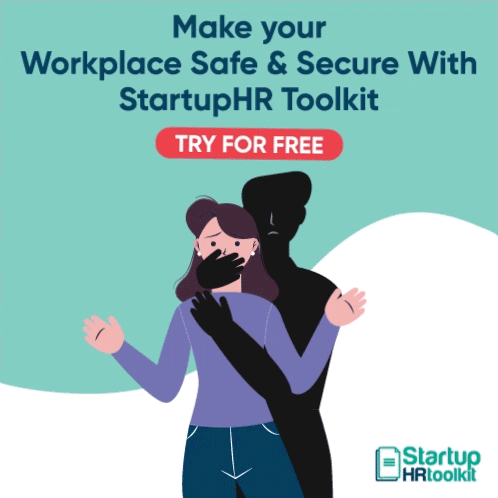 Conclusion
An employee handbook is a documented set of clear expectations for employees along with communicating their rights and legal obligations. It should obey state & federal laws to avoid litigation troubles. The employee handbook exhibits every company policy on leaves, attendance policy, Dress code, working hours, etc. It helps an employee to understand how to handle grievances within the company constructively.
We are sure that by now our article would have given you the answer to the question of, How to Write an Employee Handbook.
Our company, StartupHR Toolkit is a trustworthy firm that provides comprehensive end-to-end HR documents.
You get access to employee handbook templates, checklists, sample job descriptions, legal alerts, etc. Our cost to write an employee handbook is affordable & follows industrial standards.
Recent Post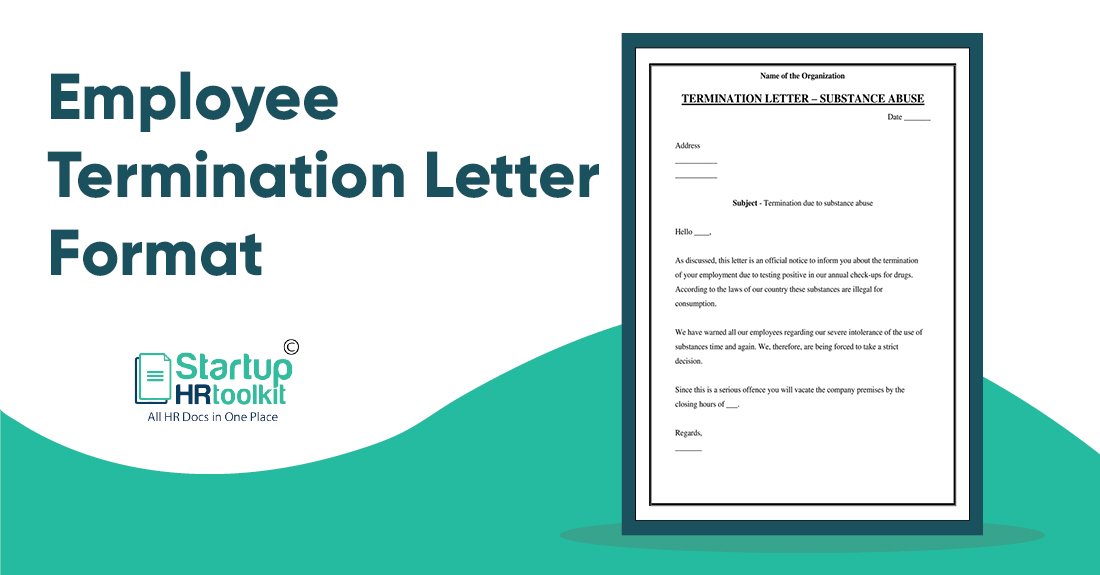 Employee termination letter format: 1. Dear____, Subject: Your job will end Hello, This letter is in reference to your employment with _____.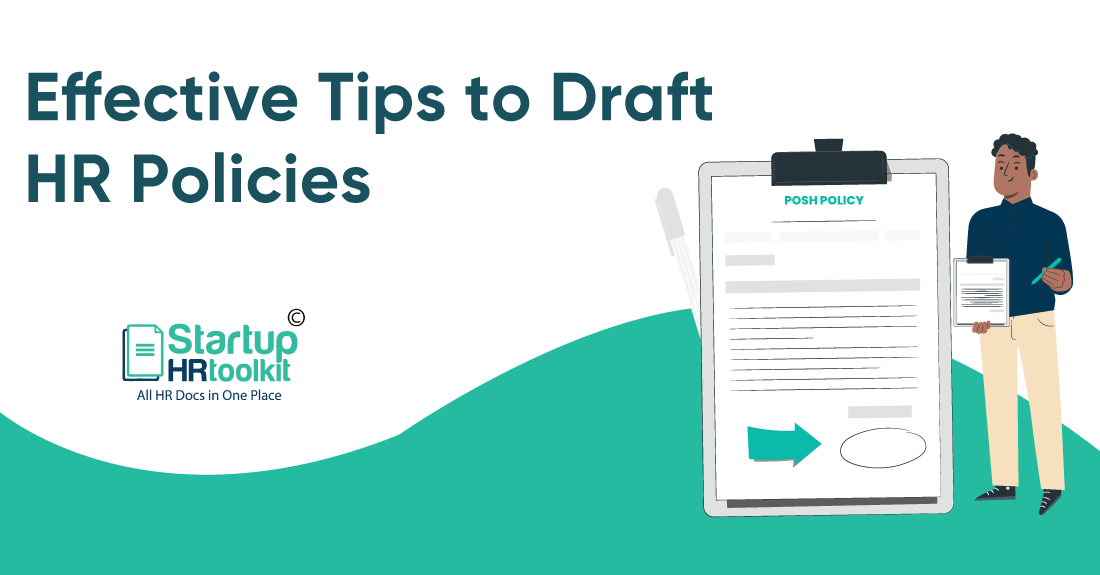 HR policies are rules and regulations an organization determines to promote a safe and productive work environment. It provides guidelines for employees, managers, and the organization. They cover everything from workplace safety to hiring and retiring procedures. HR policies clarify expectations, protect employee rights, and treat everyone fairly.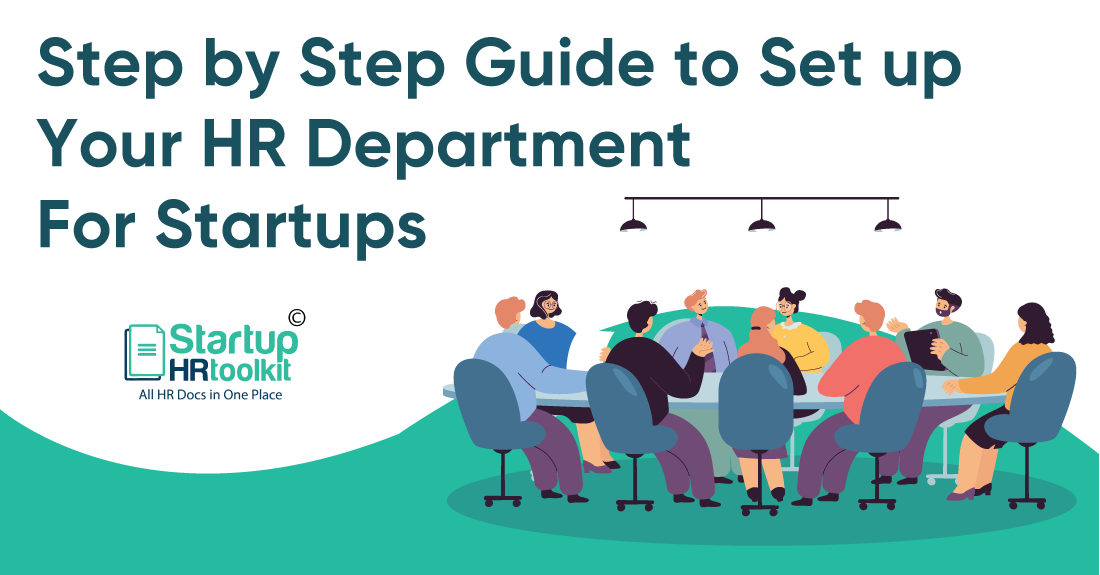 Every organization, whether big or small, a startup or a multinational company, must have a structured HR department to function correctly.
The basic foundation of every successful business is employees, and to handle and manage various aspects related to employees and the company, you know How to Set up an HR Department.