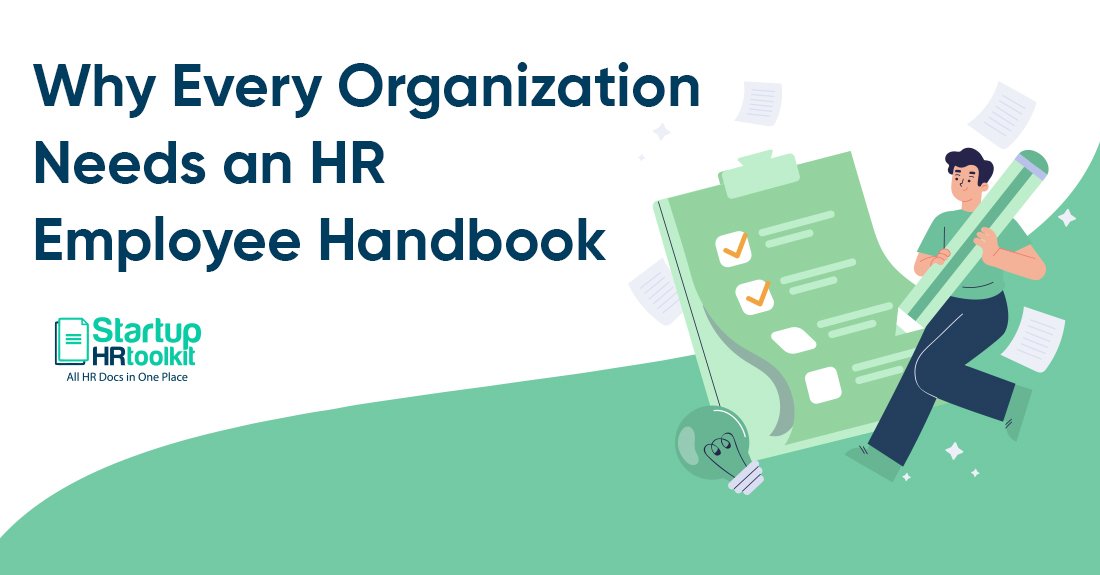 Why is HR Employee Handbook Important: Power of Handbook
In this blog, we dig into the importance of an HR employee handbook and how it serves as a valuable tool for organizations of all sizes. We will see the key elements that should be included in an employee handbook, the advantages it offers, and its impact on various aspects of the employee experience.
Whether you're a small startup or a new growing enterprise, this blog will provide insights, tips, and Why is HR Employee Handbook Important that aligns with your organization's values and goals.
What is Employee Handbook
An employee handbook is an important document that provides employee guidelines and expectations. It serves as a reference guide and communication tool, ensuring clarity and consistency in the workplace. The handbook promotes legal compliance, establishes fair treatment, and fosters a positive work environment. It covers policies, procedures, benefits, and other important information. Outlining expectations, it helps align employee behavior with organizational goals. A well-crafted employee handbook promotes transparency, minimizes confusion, and contributes to a productive workforce.
Purpose of an HR Employee Handbook
1. The employee handbook serves as a communication tool, providing clear guidelines and expectations for employees.
2. It ensures compliance with employment laws and regulations, promoting a legally sound work environment.
3. The handbook promotes consistency and fair treatment among employees by establishing standardized policies and procedures.
4. It serves as a central source of information, offering employees easy access to important company policies and guidelines.
5. By guiding employee behavior, the handbook aligns individual actions with organizational goals.
6. During onboarding and orientation, the handbook helps new hires familiarize themselves with company policies and procedures.
7. It provides a framework for conflict resolution, ensuring disputes are addressed in a fair and consistent manner.
8. The handbook emphasizes workplace safety and security, outlining procedures to maintain a secure working environment.
9. It informs employees about their rights, benefits, and entitlements, promoting transparency and fairness.
10. The employee handbook reflects the company's culture and values, fostering a sense of identity and shared purpose among employees.
Also Read: How to Write an Employee Handbook
HR Employee Handbook Important for Several Reasons
1. Communication and Clarity
An HR employee handbook is vital for effective communication and clarity, ensuring company policies, procedures, and expectations are clearly conveyed to employees, and fostering a shared understanding of the organization's guidelines.
2. Employee Rights and Benefits
The HR employee handbook outlines employee rights and benefits, including compensation, leave policies, healthcare coverage, retirement plans, and other entitlements. By clearly communicating these rights and benefits, the handbook promotes transparency and helps employees understand the value they receive as part of the organization.
3. Conflict Resolution
With well-defined procedures for conflict resolution, the employee handbook provides a structured approach to addressing and resolving conflicts in the workplace. It offers employees guidance on raising concerns and provides a framework for fair and equitable resolution, fostering a positive work environment.
4. Company Culture
The HR employee handbook plays a significant role in promoting and nurturing company culture. It articulates the organization's mission, values, and code of conduct, helping employees understand and align with the shared beliefs and behaviors that define the company's unique culture.
5. Training and Onboarding
The employee handbook is a valuable resource for new hires during the onboarding process. It familiarizes them with the organization's policies, procedures, and expectations, facilitating their integration into the company. Furthermore, the handbook provides essential information and guides for training and orientation, ensuring consistency and clarity.
6. Workplace Safety
Promoting a safe work environment is a critical aspect of any organization. The HR employee handbook includes guidelines and procedures for workplace safety, outlining measures to prevent accidents, promote health and well-being, and address emergencies. It emphasizes the organization's commitment to maintaining a safe and secure workplace.
What Include in Employee Handbook
1. Company Introduction
The employee handbook includes a concise introduction to the company, providing an overview of its history, mission, vision, and core business activities. It offers employees a glimpse into the organization's background and sets the tone for the rest of the handbook.
2. Values & Behavior
This section outlines the company's core values, emphasizing employees' expected behavior and attitudes. It serves as a guide for fostering a positive work culture and encourages employees to align their actions with the organization's values.
3. Code of Conduct
The code of conduct establishes guidelines for acceptable behavior in the workplace. It covers topics such as honesty, integrity, respect, and professionalism. The code ensures a harmonious work environment and sets the standards for employee behavior towards colleagues, customers, and the organization as a whole.
A Code of Conduct Typically Includes:
1. Ethical Behavior
2. Respect and Inclusion
3. Compliance with Laws and Regulations
4. Confidentiality and Data Protection
5. Conflicts of Interest
6. Disciplinary Actions
4. Working Hours
This section clarifies the expected working hours, including regular business hours, break periods, and flexible work arrangements. It also outlines policies regarding attendance, punctuality, and the procedure for requesting time off or working overtime.
5. Leave Policy
The leave policy outlines various types of leaves available to employees, such as holiday, sick leave, personal leave, menstrual leave, and family leave. It specifies the process for requesting and approving leave, as well as any requirements or restrictions associated with each type of leave.
6. Probation, Confirmation & Termination
This section explains the company's probationary period, including the criteria for evaluating performance and the process for confirming employment. It also provides information on the termination process, including grounds for termination, notice periods, and procedures to be followed.
7. Confidentiality
Confidentiality policies highlight the importance of safeguarding sensitive company information, trade secrets, and client data. It clarifies employees' responsibilities in handling confidential information and the consequences of unauthorized disclosure or misuse.
8. Rewards & Recognition
The rewards and recognition outline the company's approach to acknowledging and rewarding employee contributions and achievements. It may include information about performance-based incentives, employee recognition programs, and other forms of appreciation within the organization.
Here's an Example of a Reward and Recognition
1. Employee of the Month
2. Team Achievement Award
3. Peer-to-Peer Recognition
4. Weekly shoutouts on social media
5. Customer service award
9. Sexual Harassment
This critical section outlines the company's zero-tolerance policy towards sexual harassment. It defines what constitutes harassment, provides examples, and explains the procedures for reporting incidents. It assures employees that their concerns will be taken seriously and emphasizes the organization's commitment to maintaining a safe and inclusive work environment.
In Conclusion
Developing an employee handbook can be a complex task. However, organizations need not worry about the process of creating one from scratch. StartupHR Toolkit offers a comprehensive collection of HR documents, including an employee handbook template, to assist organizations in developing their own customized handbook. Organizations can save time and effort by creating an employee handbook that covers essential policies, procedures, and guidelines.
Recent Post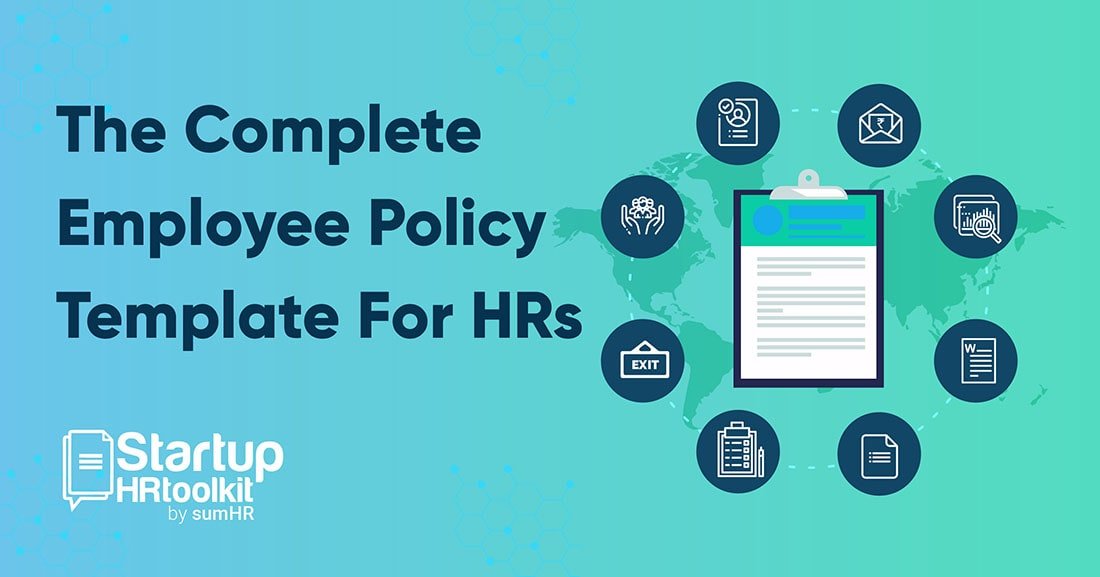 Employees are your best asset. Manage the asset well, and you achieve a measurable increase in productivity and efficiency. The StartupHR Toolkit's versatile Employee Policy Handbook is just perfect. If you are a startup, you may find it rather expensive to have a full-fledged HR software in place, but you can use StartupHR Toolkit for a low starting price and have a complete system in place.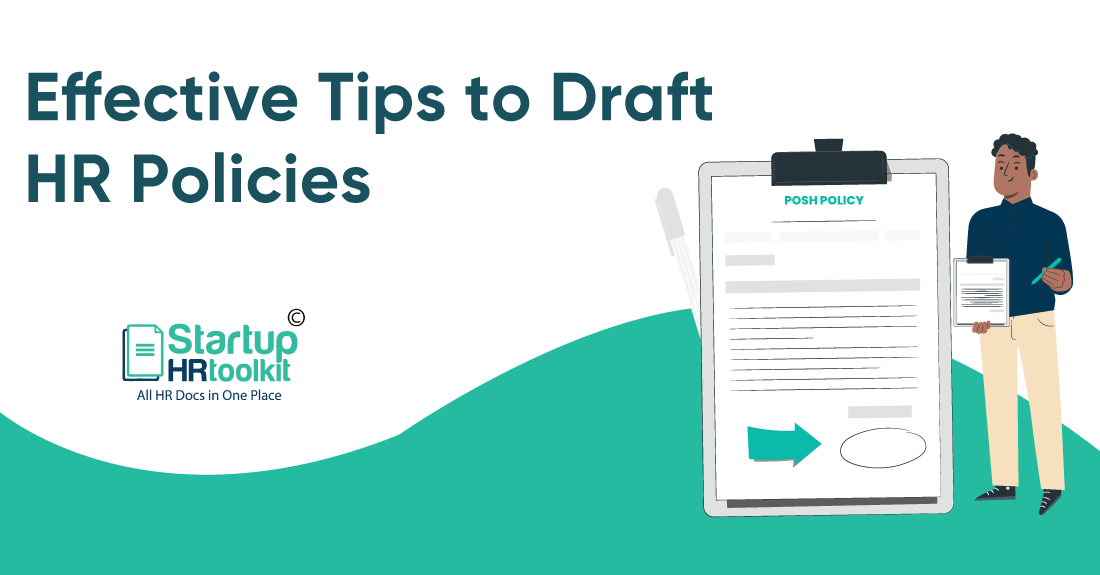 HR policies are rules and regulations an organization determines to promote a safe and productive work environment. It provides guidelines for employees, managers, and the organization. They cover everything from workplace safety to hiring and retiring procedures. HR policies clarify expectations, protect employee rights, and treat everyone fairly.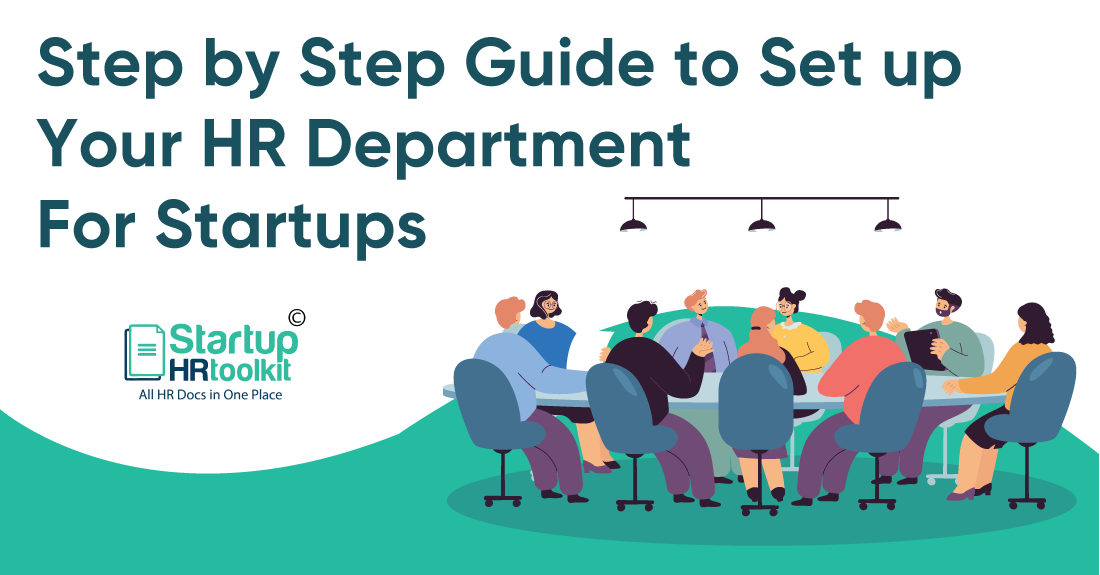 Every organization, whether big or small, a startup or a multinational company, must have a structured HR department to function correctly.
The basic foundation of every successful business is employees, and to handle and manage various aspects related to employees and the company, you know How to Set up an HR Department.