Employee Remote Work Policy
Employee Remote Work Policy
What is Remote Work Policy?
A remote work policy creates guidelines and rules established by an organization to define and regulate the terms and conditions of remote work arrangements. It outlines employees' and employers' expectations, rights and responsibilities when working remotely. This policy typically covers eligibility criteria for remote work, scheduling and availability, communication protocols, data security measures, equipment and infrastructure requirements, performance evaluation, and any other relevant guidelines to ensure smooth and productive remote work operations.
The remote work policy is a reference document to provide clarity, consistency, and structure for remote work arrangements within an organization.
Why Employee Remote Work Policy is Important
An employee remote work policy is important as it provides clear guidelines and expectations for both employees and employers regarding remote work arrangements. It ensures consistency, sets boundaries, and establishes protocols for communication, work hours, data security, and performance evaluation. A well-defined policy fosters transparency boosts productivity, and helps maintain a positive work culture in remote work environments.
1. Communication
Clear and frequent communication is vital for remote working success. Remote employees must actively communicate with their managers, colleagues, and stakeholders to share updates, seek guidance, and maintain a sense of connection within the team.
2. Work-Life Balance
Remote working allows employees to create a better work-life balance by offering flexible working hours and locations. This means individuals can adapt their work schedule to suit personal obligations and preferences, increasing job satisfaction and overall well-being.
3. Time and Productivity Tracking
To ensure accountability and measure productivity, a remote work policy template may include provisions for an attendance tracking system or project management software that captures time spent on specific tasks or projects. This helps maintain transparency and provides insights into individual and team productivity.
4. Results-Oriented Focus
Remote work emphasizes outcomes rather than solely focusing on hours worked. The emphasis is on delivering quality work and achieving designated goals rather than being tied to a traditional 9-to-5 schedule. This allows employees to focus on productivity and achieving desired results.
5. Flexibility
Remote working empowers employees with the flexibility to choose their work environment, allowing them to create a setup that suits their preferences and enhances their productivity. They have the autonomy to manage their time and work independently while meeting established goals and deadlines.
6. Remote Training and Development
Remote work necessitates virtual training and development opportunities. A remote work policy sample may outline provisions for Organizations to utilize webinars, online courses, and virtual workshops to enhance the skills and knowledge of remote employees and support their professional growth.
Fill In The Blanks
Customize Template
Save, Print, Done.
Download StartupHR Toolkit Instantly & Access Largest Collection HR Documents.
The only Toolkit to solve all your HR problems in minutes.
Legally compliant and govt approved HR documents.
24×7 customer support over chat & calls (during daytime).
Up to date documents as per the latest Statutory Law.
3 FREE customized documents with
Join a Community of 1,00,000+ HR Professionals
Recent Post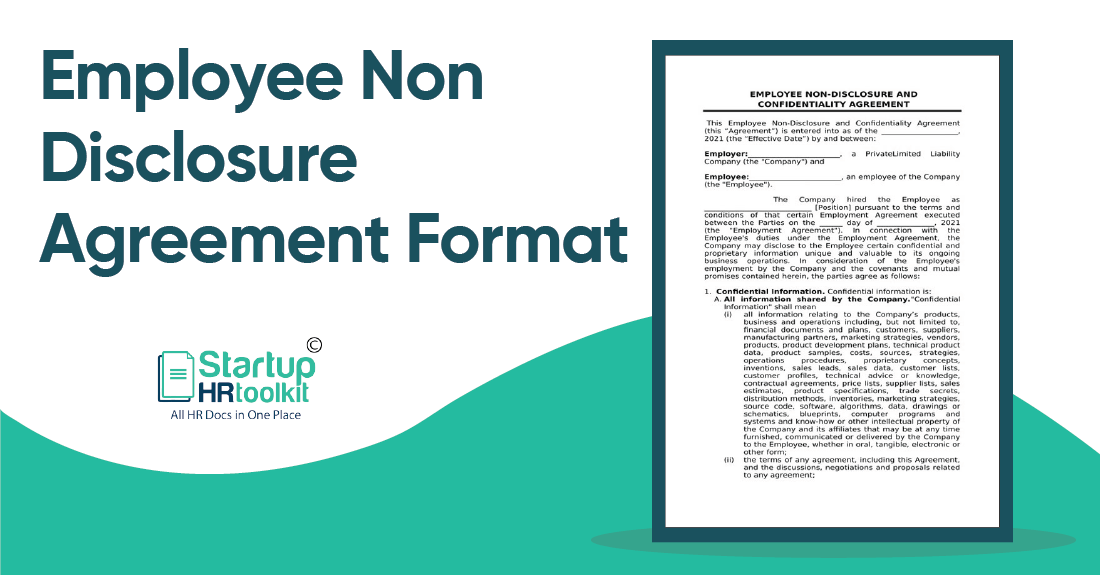 All organizations have specific information and processes that they want to keep confidential as they are too sensitive. To ensure that they remain a secret, employers make their employees sign an Employee Non Disclosure Agreement format.
An employee recognition letter is a means for employers to thank and appreciate employees for all their hard work and dedication. This letter aims to show and appreciate them for putting in a lot of effort in their job. It motivates them to work harder and achieve all their targets.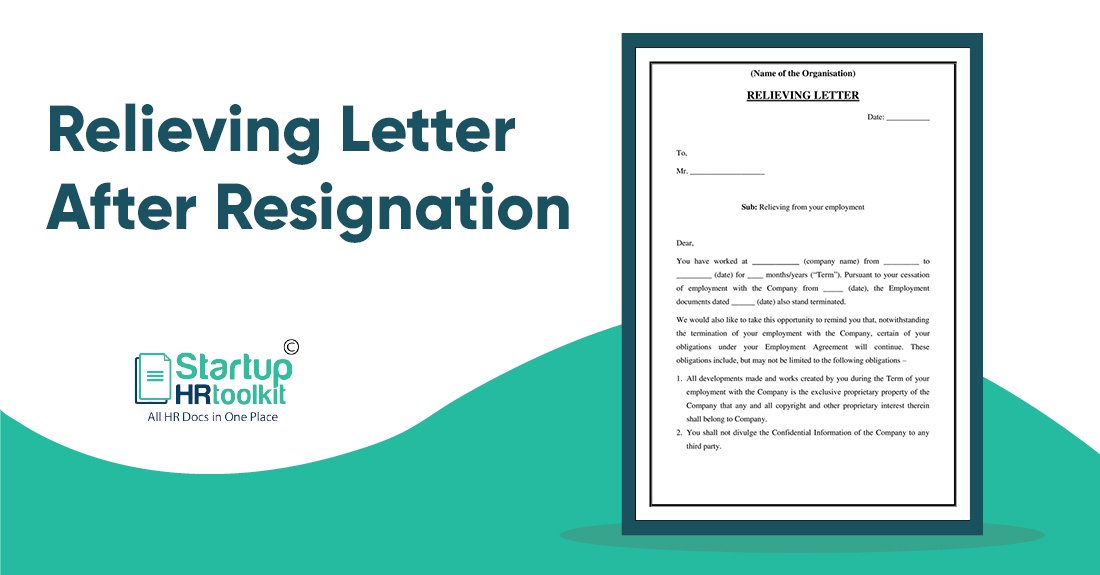 A relieving letter sample is provided to employees when they leave an organization. The Letter states that the employee left their previous employment after a full and final settlement and now join a new organization.