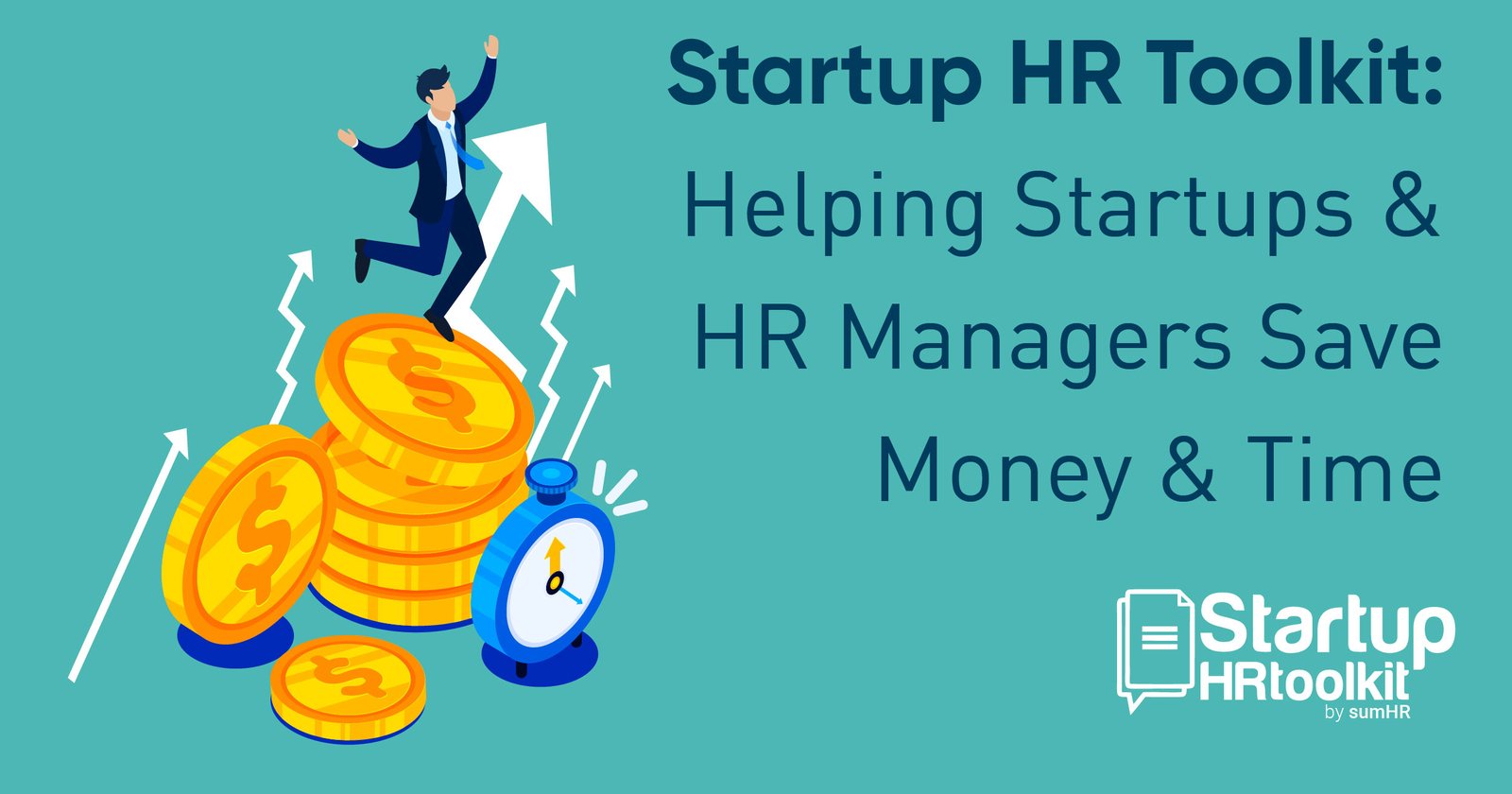 HR Toolkit: Helping Startups & HR Manager Save Money & Time
Setting up a startup can be quite an arduous task in the beginning. You have to register your company, set up a website, meet new clients, do marketing, and so much more. If you have read the struggle stories of entrepreneurs, you may have read about how most of them cleaned the garage themselves before starting their day and worked for almost 20 hours a day to strengthen the foundation of their startup. Basically, when you set up a startup, you become everything – the CEO, the marketer, the accountant, and even the HR. We don't deny the fact that all functions in an organization require specialists, but HR is one function that needs special attention. After all, it is your human resources who will steer your company towards growth. If you don't have HR Toolkit or HR Policies You can go wrong there.
There is so much that goes into onboarding a single employee – you have to create a job description, scout through multiple CVs before shortlistinFFg the candidates, interview them, select the one who fits all your parameters, onboard them, align them to your company goals… phew! The list can just go on.
Conducting this process along with your other responsibilities can get challenging especially when your team grows, and you have not yet reached the breakeven stage to hire specialists for different HR roles.
As an organization that exclusively works with startups, we know the pain that entrepreneurs go through when it comes to implementing the HR processes.
That's why we have created a toolkit that has ready-to-use HR templates that will assist you at every stage of the HR process.
Let's explore in detail.
Introducing the Startup HR Toolkit
The Startup HR Toolkit is your go-to-tool for everything related to the HR function. The toolkit contains ten modules:
Hiring module
This module includes a ready-to-use template for creating Job descriptions, a sheet to assess the candidate's skill set, a template to do a reference check of your selected candidate, and a template that can be used for creating offer letters and agreement format.
The next step after hiring a candidate is to officially onboard them and introduce them to the policies and values of the organization. This is an important step to be followed as it helps in setting up the culture of your organization. In this module, you will find an induction template that you can modify and use to onboard your new hires and an HR checklist that will help you arrange all that is needed by the employee on the day of joining.
Employee handbooks are a ready reckoner for your employees who wish to understand the policies of your organization. The employee policies module contains a readymade template for employee handbooks, code of conduct, anti-sexual harassment policies, and annexures for travel requisition, leave applications etc. You can customize them as per your preferences.
Calculating the CTC of your employees can be quite a task, especially when there are multiple factors such as PF, HRA, and so on to consider while calculating it. Our formula-ready CTC sheet automatically calculates the CTC of your employee. All you need to do is enter the basic salary that you will be giving your employee.
Richard Branson had once famously quoted, "Clients do not come first. Employees come first. If you take care of your employees, they will take care of the clients". Keeping your employees motivated and upskilled is of paramount importance. With our engagement module, you can create an engagement plan and an L&D calendar to keep your employees rejuvenated. We have already entered a few ideas in the document to help you take the initial steps. You can customize and formalize it as your employee count increases.
As your organisation grows, you require a standardised process to set goals for your employee and to measure their performance against certain benchmarks during the
appraisal. The performance management module contains a detailed performance review sheet, a performance improvement plan document, and a template for performance rating and warning letters that you can send to your employees according to their performance.
Rewards and Recognition program is the best way to recognise the potential of your employees and reward them for their contribution. It acts as a great motivational factor for employees to perform better. The module contains a template that will help you benchmark good performance and record your findings in it while nominating your star employees.
A good organisation always parts on a professional note with its employees. The exit process module contains templates for exit interviews, relieving letter, and employee clearance form to ensure that the exit formalities are completed without any hassles and in a professional way.
There are specific labour laws that you have to comply with when you hire an employee. This module gives you a detailed and jargon-free description of these laws. It is mandatory to know them to ensure that you do not fall on the wrong side of the law.
As your organisation grows in size, you have to ensure that every little thing right from stationary to courier request is raised and recorded systematically. It is an ideal practice to follow to ensure that your employees respect the resources available to them and use it with discretion. The records and formats folder contains templates for raising a request for stationeries, courier, medical reimbursement, and so on.
Advantages of using the Startup HR Toolkit
You can't get the process wrong when created by HR experts

 
The StartupHR Toolkit has been designed and vetted by experienced HR professionals in the industry. So, you do not have to worry about its authenticity.
You will save time and cost on HR operations
Everything is readily available in the toolkit. You don't have to scout for the right templates, outsource the work to an agency, or train your HR personnel. It is self-explanatory and user-friendly.
You can customize the templates as per your preference
Add logos, change the wording, you can customize the templates in any way you want.
You don't have to scout for the latest documents
 Labour laws change periodically. Sometimes, you might find templates that are either redundant or not updated after a recent change in the labour laws. The StartupHR Toolkit contains the latest templates approved by the HR experts.
You get an entire HR Ops team at just Rs 2499
When you run a bootstrapped startup, you cannot spend lakhs on setting up an entire HR Ops team or outsourcing it to an agency. You get all the templates that HR Ops do at just Rs 2499, equivalent to the price of a single dinner you have with your client. So much value at the cost of a single dinner is frankly the best deal you can ask for.
You don't have to go anywhere for your HR functions
StartuHR Toolkit contains the templates for all these processes, so you do not have to look at multiple places for solutions. You get it all in one place and in an organized format.
How to get your StartupHR Toolkit?
The StartupHR toolkit costs just Rs 2,499 (it does not even account for a fraction of the amount invested in setting up an HR department).
The process of getting this toolkit is very easy:
Just click on this link
Click on buy now
Enter your details and make the payment.
Once the payment is confirmed, you will be able to see the download on the website this immensely useful toolkit.
Join a Community of 1,00,000+ HR Professionals