Choosing the best payroll software in UAE is an intelligent move toward better financial administration in the world of business, where accuracy counts and time is of the most. This article serves as your personalized guide to identifying the top 10 payroll software available in the UAE that meet the changing requirements of businesses.
Let's talk about money now. Here are no surprises. We will break down the costs for you to understand where exactly you will spend your dirhams. The key to success is transparency. Naturally, we'll also thoroughly analyze every software, including ratings, best-seller status, year of release, and features. We're talking about the awesome features every software offers and the basic stuff. Consider it a personal guide for the best payroll software in the UAE.
Prepare yourself as we analyze the user experience's overall costs and reveal the elements that can revolutionize your financial strategy. It's time to find payroll software in the UAE that seems specific to your business's needs.
Importance of Payroll Software
1. Accuracy and Precision in UAE Payroll Software:
Our advanced payroll software raises the bar for accuracy to a whole new level. Engineered to ensure seamless compliance with local requirements and remove human error from wage calculations, it gives your company a strong financial basis.
2. Productivity Unleashed: Payroll Software of Preferred in the UAE:
Say goodbye to the grind with feature-rich Payroll Software. It simplifies intricate computations and automates financial procedures. It's more than just a tool. Its services, which range from payroll processing to thorough reporting, are designed to simplify your financial management.
3. Happy Employees, On-Time Payments: Thanks to Our Payroll Software:
Employee happiness and fulfillment will strengthen your workplace. Not only does our solution make payments on time, but it also guarantees error-free transactions. Designed to satisfy the ever-changing demands of businesses in the UAE, it is the key to a motivated and enthusiastic staff.
4. Organized Money Management:
Payroll Software's organizational skills can help you quickly simplify the complexities of financial operations. It involves more than just keeping records. It involves strategic financial management. Your committed partner for accurate record-keeping, insightful reporting, and navigating your company's complex financial matters.
5. Handling Tax Seasons with Comfort:
Say goodbye to tax season headaches with payroll software's tax expertise. It's important to understand the complexities of UAE tax legislation rather than focusing only on compliance. Make sure you have a stress-free tax season, timely payments, and accurate deductions so you can concentrate on what really matters to your business.
6. Strategic Investment for Business Growth:
View your initial Payroll Software investment as a calculated step toward long-term, profitable business expansion. It is an investment with long-term advantages and not just a one-time expense. Customized to your growing company's requirements, it's what drives behind financial success.
7. Ensuring Data Security:
Secure sensitive employee data with Payroll Software's strong data security features. Building an online fortress against unauthorized access and guaranteeing the confidentiality and integrity of your vital data is more important than simply maintaining security.
8. Adaptable Scalability for Growing Enterprises:
Designed with growing enterprises in mind, the Payroll Software provides adaptable scalability. Whether they are a startup or an established business, the solution evolves seamlessly, accommodating the changing needs and complexities of their expanding operations.
List of Top 10 Payroll Software in Dubai
1. QuickBooks Payroll:
Founded Year: 1983
Description:
QuickBooks Payroll, a leading solution in the UAE, stands out for its intuitive interface and seamless integration with accounting systems. It's your go-to tool for streamlined payroll processes, ensuring accuracy and compliance for businesses of all sizes.
Features: Real-time salary calculations, automated tax filing, advanced reporting and analytics.
Book a Free Demo
2. Tally.ERP 9:
Founded Year: 1986
Description:
Tally.ERP 9 is a comprehensive business solution renowned for its scalability and robust payroll features in the UAE. It offers end-to-end financial management alongside efficient payroll processing.
Features: Customizable payroll management, inventory and financial controls, and statutory compliance capabilities.
Book a Free Demo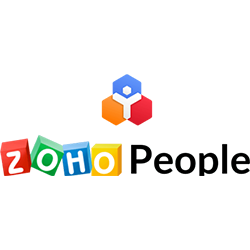 3. Zoho Payroll:
Founded Year: 1996
Description:
Zoho Payroll, a cloud-based platform in the UAE, integrates seamlessly for payroll and compliance management. With its user-friendly design, it efficiently handles diverse payroll needs.
Features: Leave and attendance management, expense tracking and reimbursement, employee self-service portal.
Book a Free Demo
4. HRMS by OrangeHRM:
Founded Year: 2005
Description:
OrangeHRM's HRMS integrates powerful payroll features, offering scalability and adaptability for businesses in the UAE. It's a comprehensive solution for HR and payroll management.
Features: Employee onboarding and off boarding, performance and goal management, customizable HR workflows.
Book a Free Demo
5. Sage HR & Payroll:
Founded Year: 1981
Description:
Sage HR & Payroll, a popular choice in the UAE, provides a complete solution for HR and payroll. Its intuitive design and robust features contribute to an efficient workforce
management.
Features: Benefits administration, recruitment and applicant tracking, and employee engagement tools.
Book a Free Demo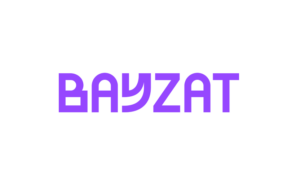 6. Bayzat:
Founded Year: 2013
Description:
Bayzat, a cloud-based HR and payroll platform in the UAE, extends beyond payroll, offering benefits administration. Its modern approach caters to businesses seeking integrated HR solutions.
Features: Health insurance management, time and attendance tracking, mobile app for on-the-go access.
Book a Free Demo
7. SumoPayroll:
Founded Year: 2015
Description:
SumoPayroll, tailored for businesses in the UAE, is a cloud-based solution that simplifies payroll processing and compliance management. Known for simplicity and effectiveness.
Features: Customizable pay structures, statutory compliance dashboard, expense claims automation.
Book a Free Demo
8. Gusto:
Founded Year: 2011
Description:
Gusto, ideal for small to medium-sized businesses in the UAE, stands out for its user-friendly design and comprehensive payroll features. An all-in-one platform for payroll and benefits.
Features: Health benefits administration, contractor payments, employee surveys and feedback tools.
Book a Free Demo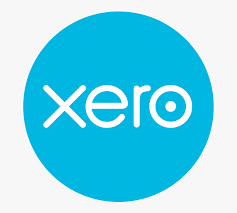 9. Xero:
Founded Year: 2006
Description:
Xero, with evolving payroll functionality, suits businesses in the UAE looking for integrated accounting. Recognized for flexibility and suitability for smaller enterprises.
Features: Multi-currency support, project tracking and invoicing, collaboration with advisors and accountants.
Book a Free Demo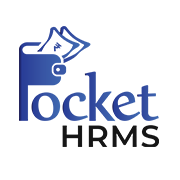 10. Pocket HRMS:
Founded Year: 2014
Description:
Pocket HRMS, a cloud-based HR and payroll solution designed for efficiency in the UAE offers a range of features. A suitable choice for businesses aiming for streamlined workforce management.
Features: Biometric attendance integration, asset management for employee resources, training and development module.
Book a Free Demo
Benefits of Payroll Software in UAE
1. Accuracy and Compliance in Salary Calculations:
With Payroll Software in Dubai, you can minimize errors in tax deductions and salary processing and experience unmatched accuracy. This accuracy protects companies from fines and legal relationships by providing smooth compliance with local rules.
2. Unlocking Efficiency:
When payroll procedures are automated, it results in significant time savings. Because of their increased productivity, the HR and finance departments are able to focus their energies on more strategic projects.
3. Happy Employees, Positive Work Environment:
Payroll software can help you pay employees on time and accurately, which will increase satisfaction with work. This improves labor morale among employees and speeds up the processing of payroll while also creating a positive work environment.
4. Records and Reports:
Payroll Software becomes the backbone of organized record-keeping, simplifying financial transactions. Moreover, it empowers businesses with easy access to detailed reports—essential for audits, financial analysis, and strategic decision-making.
5. Simplifying UAE's Tax Landscape:
Say goodbye to tax season stress with automated tax calculations provided by Payroll Software. This feature ensures businesses align seamlessly with Dubai's tax laws, reducing the risk of errors during crucial tax periods.
6. Cost Savings Beyond the Initial Investment:
While the initial investment in Payroll Software is apparent, the long-term benefits translate into significant cost savings. The software's ability to minimize manual effort, mitigate errors, and enhance efficiency becomes a prudent financial investment.
7. Scalability Tailored to UAE's Business Growth:
Payroll Software emerges as a scalable ally, adapting to the dynamic growth of businesses in Dubai. Whether it's a startup on a rapid trajectory or an established enterprise, the software accommodates varying levels of complexity with ease.
8. Guarding Financial Integrity:
Prioritizing data security, Payroll Software acts as a digital fortress, safeguarding sensitive employee information. Robust security measures protect against unauthorized access, ensuring the confidentiality and integrity of payroll data.
9. Empowering Employee Transparency:
Many Payroll Software solutions offer employee self-service portals, providing individuals with access to pay stubs, tax documents, and relevant information. This transparency empowers employees, fostering a sense of control over their financial details.
10. Streamlined Audits:
The detailed records maintained by Payroll Software simplify audit processes. Should audits or compliance checks arise, businesses can swiftly retrieve and present accurate financial data, ensuring a smooth and transparent audit experience.
Conclusion
Payroll Software is not simply a tool in the heart of the UAE's dynamic business landscape. It is the crucial partner that every firm want. The magic wand adds precision, efficiency, and a touch of technological prowess to the equation.
Consider a universe in which pay calculations are perfect and time is not a factor. That is the reality created for businesses by Payroll Software, freeing up HR and financial departments to focus on what actually matters—strategic growth and employee satisfaction.
Speaking of employees, who doesn't appreciate timely and precise paychecks? Payroll Software allows this by creating a work environment in which smiles and pleasure coexist. As we conclude this research, it is obvious that Payroll Software is more than a trend, it is a strategic requirement.
Frequently Asked Questions
Q: What features separate the best payroll software from the competitors?
A: Look for software that includes a wide range of capabilities, such as automated tax computations, compliance with local standards, user-friendly interfaces, and smooth interaction with other corporate systems.
Q: How can the best payroll software adapt to my company's unique requirements?
A: Consider whether the program is adaptable to various corporate structures, industries, and staff kinds. The option to customize the system to your specific needs ensures a better match for your firm.
Q: Can the best payroll software work in collaboration with other business tools like HR and accounting software?
A: Integration abilities are necessary for efficiency. Check if the payroll software will integrate with your existing HR and accounting systems, easing operations and lowering the risk of errors caused by manual data entry.
Q: How can best payroll software keep up with ever-changing tax laws and regulations?
A: A dependable payroll system updates itself automatically to meet with the most recent tax rules and regulations. This assures precise calculations and keeps your business in compliance with legal standards.